My Installed gnome-shell extensions
Since it's first release, Gnome shell has become one of my favorite and most used desktop environment.
No DE is perfect, but luckily we have extensions to customize it to our needs. Here are some of the installed extensions which make my life better.
Advanced Calculator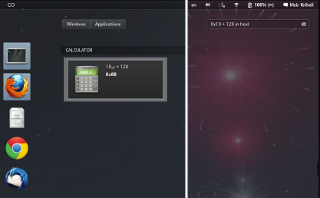 Advanced calculator is a search provider for the overview, enabling typing calculations into the search field and displaying the result in the search results. Clicking the result will copy it to the clipboard.
Frippery Shut Down Menu

Frippery Shut Down Menu replaces the "Suspend" menu entry with "Shutdown", adding "Suspend" and "Hibernate" to the Power Off dialog.
Maximus

Maximus hides window decorations for maximized windows. You'll need to know your way around the app to quit, or restore window size (simply alt+drag).
Media player indicator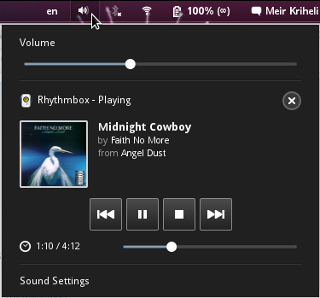 Media player indicator enables controlling MPRIS2 capable media players via the volume or dedicated applets.
Notifications Alert

Notifications Alert will blink the user's menu when there are unread notifications (chat, Thunderbird alerts, etc).
Panel Settings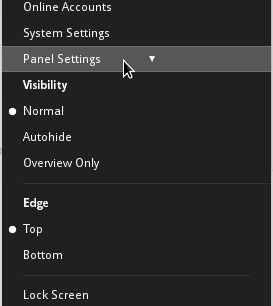 Panel Settings enables changing the panel visibility (auto hide, overview only, normal) and location (top, bottom) from the user menu.
Remove Accessibility
Remove the accessibility button from the top panel.
Have anything interesting to add to the mix ? Please let me know.
Translations